Fort Bend County's health and human services department is taking action to combat the high rates of adult obesity and related health conditions. With obesity identified as the top health concern by a quarter of survey participants, the department has set measurable objectives to address the issue, including reducing obesity rates, increasing physical activity, lowering heart disease deaths, and promoting fruit and vegetable consumption.
Strategies such as nutrition classes and grocery store tours are being implemented to raise awareness about healthy eating. Additionally, nutrition expert Stacy Bates emphasizes the importance of developing a healthy relationship with food and suggests incorporating adequate protein into meals to manage hunger and promote muscle development. The county aims to improve overall health outcomes and reduce obesity through this public health initiative.
Read More @ Community Impact
More news about beating Obesity and Staying healthy.
5 Ways to Comfortably Beat Obesity
Obesity has become a global health concern, affecting millions of people worldwide. It not only leads to physical health issues but also takes a toll on mental well-being. However, the good news is that there are several effective strategies to combat obesity and achieve a healthier weight. In this article, we will explore five actionable ways that can help you comfortably beat obesity.
1. Adopt a Balanced and Nutritious Diet
One of the fundamental pillars to combat obesity is maintaining a balanced and nutritious diet. A well-rounded diet should include a variety of fruits, vegetables, whole grains, lean proteins, and healthy fats. Avoiding processed foods, sugary drinks, and excessive intake of saturated and trans fats will also contribute to your weight loss efforts.
Consider incorporating the following guidelines into your dietary routine to further enhance your weight loss journey:
Portion Control: Be mindful of your portion sizes and avoid overeating. Using smaller plates and bowls can help control serving sizes and prevent overconsumption.
Increase Fiber Intake: Including fiber-rich foods like whole grains, legumes, and vegetables in your meals can help you feel fuller for longer, reducing the chances of overeating. Fiber also aids in digestion and promotes a healthy gut.
Stay Hydrated: Drinking plenty of water throughout the day not only aids digestion but also helps control appetite. Sometimes, thirst can be mistaken for hunger, so staying hydrated can prevent unnecessary snacking.
Limit Added Sugars: Minimizing the consumption of sugary snacks, desserts, and beverages is essential for weight management. Opt for natural sweeteners or alternative options whenever possible, such as using honey or stevia instead of refined sugar.
Choose Healthy Cooking Methods: Opting for grilling, baking, or steaming instead of frying can minimize the intake of unhealthy fats. By avoiding deep-fried foods, you can significantly reduce your calorie intake and promote weight loss.
By following these dietary guidelines, you will not only be able to control your weight but also improve your overall health.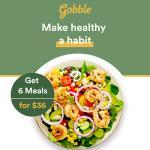 2. Engage in Regular Physical Activity
Physical activity plays a crucial role in weight management and overall well-being. Regular exercise helps burn calories, build muscle, improve cardiovascular health, and boost metabolism. Incorporating the following tips into your daily routine will make physical activity a sustainable and enjoyable part of your life.
Find an Exercise You Enjoy: It's important to choose activities that you genuinely enjoy, such as walking, swimming, dancing, cycling, or yoga. When you engage in exercises that you find enjoyable, you are more likely to stick to your exercise routine and make it a long-term habit.
Start Slowly and Gradually Increase Intensity: If you're new to exercise or have health concerns, it's important to start with low-impact activities and gradually increase the intensity and duration over time. This approach helps prevent injuries and allows your body to adapt to the new demands.
Make It a Habit: Aim for at least 150 minutes of moderate-intensity aerobic activity or 75 minutes of vigorous-intensity activity per week. Schedule exercise sessions in advance to make them a regular part of your routine. Consistency is key when it comes to reaping the benefits of physical activity.
Incorporate Strength Training: Including resistance or strength training exercises in your routine is essential for building muscle and increasing overall strength. Strength training also helps improve metabolism, allowing you to burn more calories even at rest. Consider using free weights, weight machines, or bodyweight exercises to target different muscle groups.
Stay Active Throughout the Day: Look for opportunities to be active throughout the day, such as taking the stairs instead of the elevator, going for short walks during breaks, or doing household chores. These small bursts of activity can add up and contribute to your overall calorie expenditure.
By making physical activity a regular part of your life, you will not only achieve weight loss but also experience improved mood, increased energy levels, and enhanced overall well-being.
3. Prioritize Restful Sleep
Believe it or not, getting adequate and quality sleep can significantly impact your weight management efforts. Lack of sleep affects hormones related to hunger and satiety, leading to increased appetite and cravings for unhealthy foods. Follow these tips to prioritize restful sleep and support your weight loss goals.
Establish a Sleep Routine: Maintaining a consistent sleep schedule by going to bed and waking up at the same time every day helps regulate your body's internal clock. This consistency promotes better sleep quality and sets the stage for a restful night.
Create a Relaxing Environment: Make your bedroom conducive to sleep by keeping it dark, quiet, and at a comfortable temperature. Consider using blackout curtains, earplugs, or a white noise machine to create an optimal sleep environment.
Limit Screen Time: Avoid electronic devices like smartphones, tablets, or laptops before bedtime, as they emit blue light that can interfere with sleep patterns. Blue light disrupts the production of melatonin, a hormone that regulates sleep-wake cycles. Instead, engage in relaxing activities like reading a book or taking a warm bath before bed.
Avoid Stimulants: Limit or avoid the consumption of caffeine, nicotine, and alcohol, as they can disrupt sleep quality. These substances can interfere with your ability to fall asleep or stay asleep throughout the night. Opt for herbal teas or decaffeinated beverages in the evening instead.
Practice Stress-Reducing Techniques: Engaging in relaxation techniques such as meditation, deep breathing exercises, or gentle stretching before bedtime can promote better sleep. These techniques help calm the mind, relax the body, and prepare you for a restful night's sleep.
Prioritizing restful sleep will not only support your weight loss efforts but also improve your overall health and well-being. A rejuvenated body and mind will be better equipped to tackle the challenges of the day.
4. Seek Support and Accountability
Embarking on a weight loss journey can be challenging, but having a support system can make a significant difference. Consider the following ways to seek support and remain accountable throughout your journey:
Join a Support Group: Look for local or online support groups where you can connect with individuals facing similar challenges. Sharing experiences, exchanging tips, and receiving encouragement can be highly motivating. It also provides a sense of community and reminds you that you're not alone in your journey.
Consider Professional Help: Consulting a registered dietitian, nutritionist, or healthcare professional who specializes in weight management can provide you with personalized guidance and support tailored to your specific needs. They can help create a customized meal plan, track your progress, and provide valuable insights and motivation.
Involve Friends and Family: Inform your close friends and family about your weight loss goals and ask for their support. Their encouragement and understanding can make a significant difference. Consider involving them in your healthy lifestyle changes, such as cooking nutritious meals together or going for walks as a group.
Track Your Progress: Using a journal or mobile app to record your meals, physical activities, and emotions related to your weight loss journey can be highly beneficial. Regularly reviewing your progress can help you identify patterns, celebrate achievements, and pinpoint areas that might need improvement. It also holds you accountable and helps you stay motivated.
By seeking support and accountability, you create a network of individuals who can cheer you on, provide guidance, and celebrate your successes along the way.
5. Focus on Long-Term Lifestyle Changes
Sustainable weight management goes beyond quick fixes or fad diets. It requires embracing long-term lifestyle changes that promote overall health and well-being. Consider these tips to ensure lasting success in your weight loss journey:
Set Realistic Goals: Define achievable and measurable goals that align with your overall well-being. Breaking them into smaller milestones allows you to track your progress effectively and stay motivated. Celebrate each milestone as you achieve them to maintain your enthusiasm and sense of accomplishment.
Celebrate Non-Scale Victories: Acknowledge and celebrate achievements beyond the numbers on the scale. Improved energy levels, increased strength, better sleep quality, or clothing fitting better are all victories worth celebrating. These non-scale victories reflect the positive impact that your lifestyle changes have on your overall well-being.
Practice Mindful Eating: Pay attention to your body's hunger and fullness cues. Eat slowly, savor each bite, and enjoy the flavors and textures of your food. Mindful eating allows you to fully appreciate your meals, prevents overeating, and enhances your relationship with food.
Stay Consistent: Remain committed to your new habits even when faced with challenges or setbacks. Consistency is key to long-term success. If you slip up or have a bad day, remember that it's just a temporary setback. Get back on track and keep moving forward.
Be Kind to Yourself: Practice self-compassion and avoid self-criticism. Remember that weight loss journeys have ups and downs, and it's essential to maintain a positive mindset throughout. Treat yourself with kindness, patience, and understanding. Embrace self-care practices that help nourish your body, mind, and soul.
By implementing these five strategies into your lifestyle, you can comfortably beat obesity and pave the way towards a healthier and happier life. Remember, it's a journey that requires patience, determination, and continuous effort. Start making small changes today and witness the positive impact they can have on your overall well-being.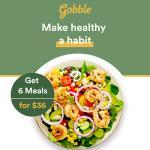 FAQ
1. What should I include in a balanced and nutritious diet?
A balanced and nutritious diet should include a variety of fruits, vegetables, whole grains, lean proteins, and healthy fats. It is important to avoid processed foods, sugary drinks, and excessive intake of saturated and trans fats.
2. How can I incorporate physical activity into my daily routine?
To incorporate physical activity into your daily routine, you can start by finding an exercise that you enjoy, such as walking, swimming, dancing, cycling, or yoga. It is important to start slowly and gradually increase intensity, make exercise a habit by scheduling it in advance, incorporate strength training exercises, and stay active throughout the day.
3. How can sleep support my weight loss goals?
Getting adequate and quality sleep is important for weight management because lack of sleep affects hormones related to hunger and satiety, leading to increased appetite and cravings for unhealthy foods. To prioritize restful sleep, establish a sleep routine, create a relaxing environment, limit screen time before bed, avoid stimulants, and practice stress-reducing techniques.
4. How can I seek support and remain accountable during my weight loss journey?
To seek support and remain accountable during your weight loss journey, you can join a support group, consider professional help from registered dietitians or healthcare professionals, involve friends and family, and track your progress using a journal or mobile app. These strategies can provide motivation, guidance, and a sense of community.
Fort Bend ISD is taking steps to ensure that students at Title I schools have the necessary supplies for the upcoming school year. With approximately half of the district's students facing economic disadvantages, over 16,000 students across 27 schools will…